According to prosecutors in the now ongoing Lucchese family trial former acting Lucchese mob boss Matthew Madonna, underboss Steven Crea Sr., Christopher Londonio, and Terrence Caldwell are guilty of various charges.
They have been accused of racketeering conspiracy, extortion, loansharking, illegal gambling and other acts of ruthless violence. These charges include the murder of former Purple Gang leader Michael Meldish. During opening statements at the Lucchese family trial prosecutors claimed that Madonna and Crea ordered a 2013 mafia hit on Meldish. Prosecutor Celia Cohen told jurors the Lucchese crime family leaders had Meldish killed after Meldish told Madonna to "f–k off" when he asked about a $100,000 loan he refused to repay.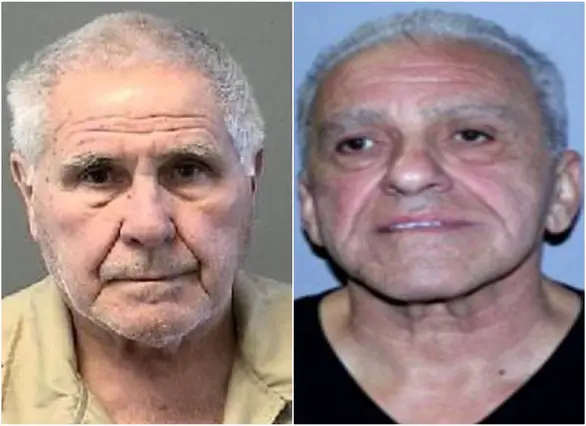 "Matthew Madonna and Steven Crea Sr."
Cohen also told the jury that "Not repaying a boss is a dangerous game" adding that Londonio and alleged triggerman Caldwell executed Meldish as he sat in his parked car because of it. "Michael Meldish is dead because of these four men," said Cohen. Lawyers for the four defendants dispute these charges and went on the offensive in their opening statements.
Crea's lawyer Robert Franklin attacked the crew of rats and turncoats that prosecutors plan to call to the stand saying "They have lied, stolen, cheated — they put their own personal interests above all else." Caldwell's lawyer George Goltzer told jurors that his client and Meldish were close friends saying that Meldish often drove Caldwell to the hospital for Chemo treatments. He emphatically denied that his client killed Meldish.
Jurors have begun hearing testimony from the long list of government witnesses. Madonna allegedly served as the acting boss of the Lucchese family until 2017 when imprisoned boss Vittorio "Vic" Amuso decided to make a change installing veteran mobster Michael DeSantis as the New York Mafia families new acting boss. According to reports Crea has maintained his place as the Cosa Nostra family underboss at least for now.
The Lucchese family trial should get really interesting once the jury begins to hear from some of the mafia turncoats who are somewhat questionable when it comes to their overall credibility.