Back in the mid-1980's a plot was formed by then Sicilian mafia boss of bosses Toto "The Beast" Riina to assassinate the former mayor of New York Rudy Giuliani.
At the time Giuliani was working as a federal prosecutor focusing his efforts on taking down the New York mafia as well as forging close links with anti-mafia prosecutors in Italy including Giovanni Falcone. Falcone along with fellow Italian anti-mafia prosecutor Paolo Borsellino was assassinated on orders from Rinna by a massive bomb attack just in 1992. Now according to claims by a mafia "pentito" or supergrass named Rosario Naimo who was a made man in Cosa Nostra or the Sicilian mafia but lived for years in the United States Riina wanted Giuliani to suffer the same fate as his Italian counterparts.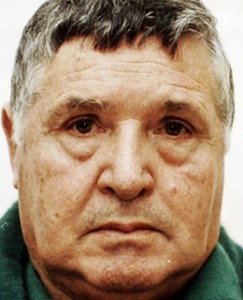 Naimo claims that he was ordered by Riina to pass along a message to the Gambino crime family asking them to help assassinate Giuliani for his aggressive investigations into the mafia. These claims by Naimo seem to corroborate claims made by Giuliani himself that the mafia had put out a $800,000 contract on his head. Giuliani while doing an interview on the Oprah Winfrey channel last year said he was aware that the mafia contract had be issued during his first year as mayor because of his work as a U.S. Attorney. He also claimed that after getting a conviction of a certain New York mafia boss for 100 years he also had a contract out for his death worth $400,000. Giuliani joked that he felt kind of bad that the price for killing him had went down in value from 800k to 400k.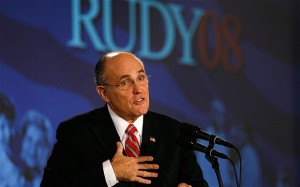 "Rudy Giuliani"
These claims by Naimo are very possible because the Sicilian mafia has long held close ties to the Gambino family which still remain in place today. Toto Riina was finally captured by Italian authorities and was convicted for the murders of Falcone and Borsellino among other mafia crimes and has been in prison since 1993. But even from prison he continues to make threats against current Italian anti-mafia prosecutors getting caught on a secret wiretap talking about have them slaughtered like tuna. The American mafia has long held the belief that the killing of such important officials like Giuliani was bad for business and perhaps this was part of the reason why the hit against him was never carried out.