Vincent Esposito the son of former Genovese crime family boss Vincent (The Chin) Gigante has agreed to a plead guilty to racketeering conspiracy.
According to his plea deal, the 51-year-old mafia scion is now facing up to 30 months behind bars and has agreed to a $3.8 million dollar forfeiture according to the NY Daily News report. According to the feds, Esposito played a role in a long-running New York Mafia shakedown racket of local unions. The extortion scheme included threats of violence according to federal prosecutor Kimberly Ravener. The feds claim they could prove he had participated in the shaking down along with other mobsters of a local food workers union for an annual $10,000 payoff since 2001.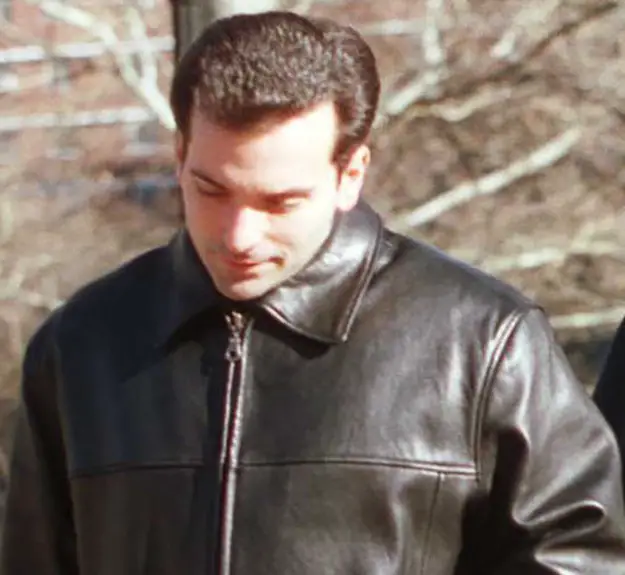 "Vincent Esposito"
Esposito was arrested back in January which was followed by a search of the home where he lived with his mother that uncovered $3.8 million dollars in cash stuffed into various hiding spots and two lists of alleged made members of the mafia family. The multi-million dollar Upper East Side townhouse was one of the main focuses of FBI surveillance back in the 80s when the feds were trying to nail his father. In court documents, the feds referred to Vincent as a "high-ranking and influential member of the Genovese Family" that maintained a network of criminal associates. You can read more on Esposito's role in the organized crime family as previously reported here at About The Mafia.
Vincent Esposito was headed for a June trial date before the surprising plea deal. The key witness in the case was union leader Vincent Fyfe the son of his half-sister. Fyfe was the President of Local 2D of the United Food & Commercial Workers Union that the mobsters were shaking down for the annual $10,000 payoff. Esposito becomes the second son of the former Cosa Nostra boss to plead guilty. Andrew Gigante plead guilty to racketeering and extortion back in 2003 and was sent to federal prison for two years. Andrew was also accused of relaying messages from his father to other high ranking members of the Genovese family.