The Gambino crime family has appointed Brooklyn born wiseguy Frank Cali as its new acting boss according to law enforcement and mob sources. Cali has quietly become the guy calling the shots for the Gambino's replacing former acting boss Domenico "Italian Dom" Cefalu. The 50 year old Cali is known as an old school mobsters with deep ties back to Sicily and has been a rising star in the New York mafia for years. Cefalu and now Cali hold rank of "acting boss" as elder Peter Gotti remains official boss in name only in prison at least as far as feds are concerned but its clear who is running things.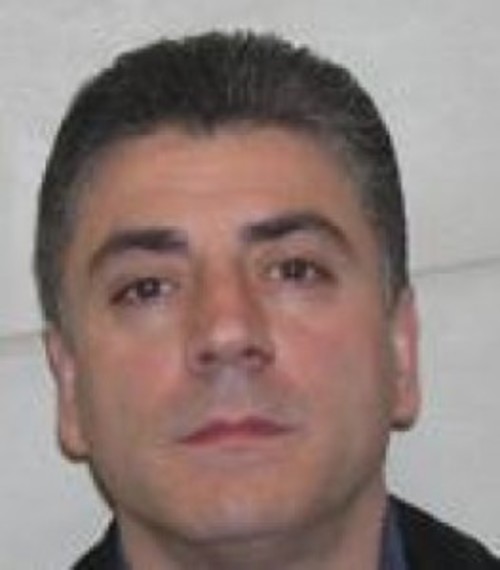 Law enforcement sources confirm that Cali has been on their radar since 1990 and believed to have become a made member in the mafia and Gambino family in late 1990's. He started out in a crew led by capo John "Jackie Nose" D'Amico who later became the Gambino family acting boss himself in 2005. Cali stayed close to D'Amico and when he made acting boss he promoted Cali to the rank of captain and became the mobsters gate keeper. In 2006 a Gambino mobster was caught on wiretap telling an associate who needed to speak to either D'Amico or family consigliere Joseph "Jo Jo" Corozzo that "It's Frank Cali that has to get in touch with the Administration."
Cefalu served as underboss for D'Amico who stepped down in 2011 after getting caught up in a racketeering conviction which also included Cali and Corozzo along with 60+ other wiseguys. Cefalu then stepped up to become the Gambino family acting boss and promoted Cali to underboss as he finished up a 16 month prison stretch. Cali also has powerful allies with in the Gambino family in powerful family capo John Gambino married to his neice and a brother in law Pietro "Tall Pete" Inzerillo a Gambino soldier with ties back to Italy.
According to multiple sources it was only a matter of time before Cali took over as Gambino family boss and that times has come. His promotion is seen as a step in the right direction for the rising Gambino crime family. He has been known as a top earner for years and one of the smarter members of the family and has the traits needed to be a New York mob boss one of which is knowing how to share the wealth with other members of the family.