Netflix has reportedly purchased the global rights to "The Irishman" the long-awaited new mafia movie from acclaimed director Martin Scorsese for $105 million dollars.
The film has been talked about for years and may finally happen if Scorsese and Netflix can close the deal to release the movie to the streaming services 93 million subscribers. Production is expected to start later this year according to the Indiewire report and sources are aiming for a 2019 release. The Irishman will reportedly have a cast of Hollywood elite especially in the world of gangster films including Robert DeNiro, Joe Pesci, Harvey Keitel, and Bobby Cannavale. There have also been some reports of Al Pacino possibly being attached to the project.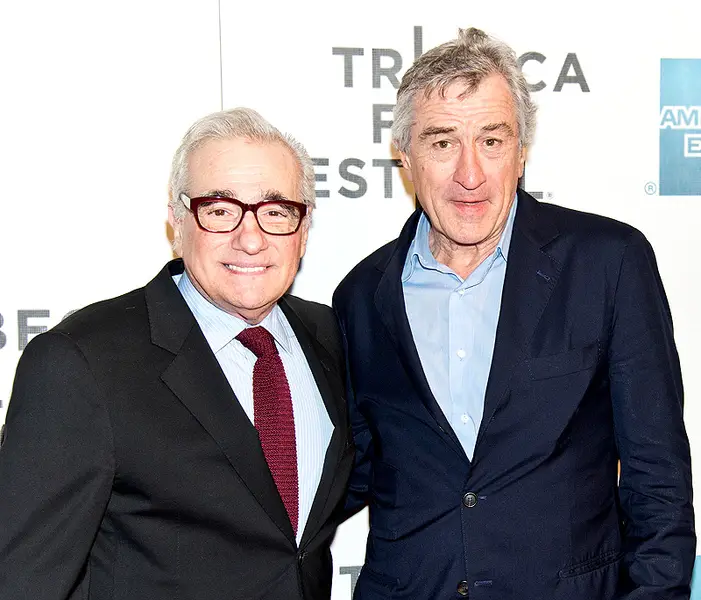 "Martin Scorsese and Robert DeNiro"
The script was written by Steve Zaillian which is based on the book "I Heard You Paint Houses" by Charles Brandt that details the life of reputed mob hitman Frank "The Irishman" Sheeran. Brandt conducted some extensive interviews with the former mafia associate and Teamster official before his death in 2003. Sheeran claimed to be an associate of the Northeastern Pennsylvania crime family also known as the Bufalino crime family led by boss Russell Bufalino. He said it was Bufalino that first set him up with Jimmy Hoffa who needed muscle to fend off and kill rival union members threatening the Teamsters. He and Hoffa would become close friends and he looked to him as a bit of a mentor as he became a high official in the International Brotherhood of Teamsters.
According to Sheeran the first words spoken to him by Hoffa were "I heard you paint houses" which was mafia code for killing someone. Sheeran said he was tasked by Bufalino to kill  Hoffa and approx 30 other mobsters including Joseph "Crazy Joe" Gallo during his illustrious career as a hitman. His claims to killing Hoffa have been both disputed and discredited by many over the years. In an earlier interview, DeNiro said about the movie "It's about a guy who confessed that he killed Hoffa and also Joe Gallo over here on Hester Street. And so I'm going to play that character; Joe Pesci's gonna be in it and Al Pacino is going to be in it and Marty's going to direct it." It is still unclear as to whether or not negotiations are still ongoing as to Pacino's participation.
Pesci is believed to be set to play the role of Pennsylvania organized crime boss Russell Bufalino with Keitel playing the role of former Philadelphia mob boss Angelo Bruno. Cannavale will play the role of Colombo crime family mobster Crazy Joe Gallo. DeNiro has also reportedly been involved with Scorsese in developing the film along with playing a key role. This new Martin Scorsese mafia movie is likely to be another fine addition to his resume of great mobster films. When it comes to films about the American Mafia Scorsese is a shining star!