Andrew Scoppa considered by some to be an influential Montreal mafia clan leader has been arrested and charged with conspiracy, cocaine trafficking, possession of cocaine for trafficking, and receiving money according to the information gathered by Daniel Renaud in his LaPresse report.
These crimes were allegedly committed last year between August 16 and October 26 says the Sûreté du Québec. Police said in a statement the investigation being called "Estacade" has dismantled an organization that had become very active in Laval and Montreal in the trafficking and importation of cocaine. During this investigation, approx 113 kg of cocaine was seized along with nearly one million dollars in silver, 280 lbs of cannabis, 15 kg of procaine, 50,000 methamphetamine tablets, and more.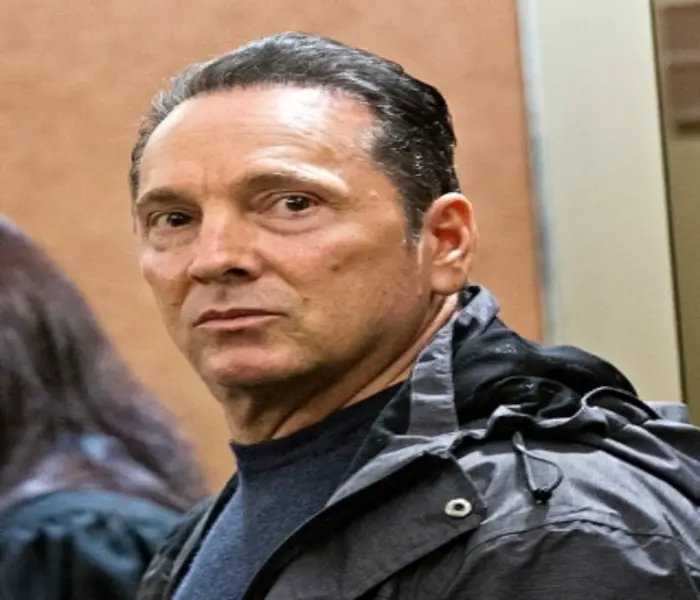 Andrea "Andrew" Scoppa 
(photo credit: Lapresse.ca)
According to the report, six other individuals have either been arrested or are still being sought along with Scoppa. These arrests are believed to be part of a response plan set up by authorities following Operation Magot-Mastiff which dismantled organized crime back in 2015 and included the arrests of Montreal mob leaders Stefano Sollecito and Leonardo Rizzuto. Police stated that the names of both Andrew and his brother Salvatore Scoppa also considered being a major player in the mafia in Montreal were circulating behind the scenes as individuals who may take over after the Magot-Mastiff arrests.
Scoppa has historically operated as an independent clan leader according to reports but is seen by some as an important piece of the current Montreal mafia scene. Undisclosed police sources consider him to be one of the more influential mafia clan leaders currently in Montreal and have reportedly been involved in recent negotiations to bring a peaceful end to the ongoing Montreal mafia war involving mobsters from both Toronto. Salvatore Scoppa may also have criminal problems on the horizon as his home was recently searched by SQ investigators as part of a kidnapping and murder case. The arrest of Andrew and perhaps Salvatore may be synonymous with the renewed tensions within the mafia.