The murder of Lorenzo Giordano, who was shot to death in Laval on Tuesday morning may lead to more violence within the Montreal mafia according to organized crime experts in Canada.
The Rizzuto crime family mobster was one of six men who took control of the Montreal mob family back in the mid-2000's after the arrest of then boss Vito Rizzuto. He was arrested in 2007 in Project Colisée along with fellow mobsters Francesco Del Balso and Francesco Arcadi and sent to prison. Both Giordano and Del Balso served as top lieutenants under Arcadi who served as Rizzuto family street boss during that time. Both Arcadi and Giordano are both considered to still be highly influential members of the mafia in Montreal.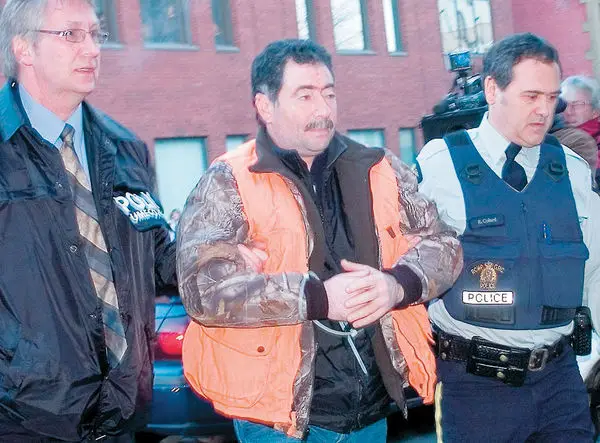 "Francesco Arcadi"
All three men recently received statutory release and were living in halfway houses under strict release restrictions. Organized crime experts and authorities believed their release had important repercussions within the ranks of the Montreal mob, especially considering the current state of instability. The November arrests of alleged Montreal mafia leaders Leonardo Rizzuto and Stefano Sollecito added to the current state of uncertainty in the local underworld which may lead to a lot more violence. Even before their release from prison Arcadi and his accomplices referring to Giordano and Del Balso planned to try and take back their leadership roles in the Rizzuto family according to reports.
The assassination of Giordano has led to both Arcadi and Del Balso being returned to prison to ensure their own safety. It is unknown as to who may have ordered the hit on Giordano although some organized crime experts believe it may have come from those loyal to the current co-bosses in Rizzuto and Sollecito. It may have been ordered to stem the tide of an attempt by Giordano to make inroads for an upcoming power grab along with Arcadi. After Sollecito and Rizzuto were arrested, authorities reported that contracts had been placed on the heads of both mobsters from within the Rizzuto family. Many believe that it may have been the Arcadi camp who were responsible for these contracts and the arrest may have saved both the mobsters lives. Others believe that this may be a sign that no one is currently in charge of the mob in Montreal.
Authorities fear that this latest violence will bring on more violent repercussions and worry that they may be on the verge of another Montreal mafia war.