Leonardo Rizzuto was arrested back in 2015 and charged with conspiracy to smuggle drugs and gangsterism.
It was part of an investigation into a drug trafficking alliance between the Montreal Mafia, bikers, and street gangs called Project Magot. During this time authorities identified Rizzuto and Stefano Sollecito as interim heads of the Rizzuto crime family. Both Rizzuto and Sollecito were facing charges that would have put them behind bars for an extended period of time. But in February the Crown announced that it would no longer prosecute them on charges associated with the investigation. A judge ruled that authorities illegally bugged a conference room in Loris Cavaliere law office and that the recordings from there violated attorney-client privilege. Rizzuto was a lawyer there and Sollecito a client of an attorney making it an ideal meeting place.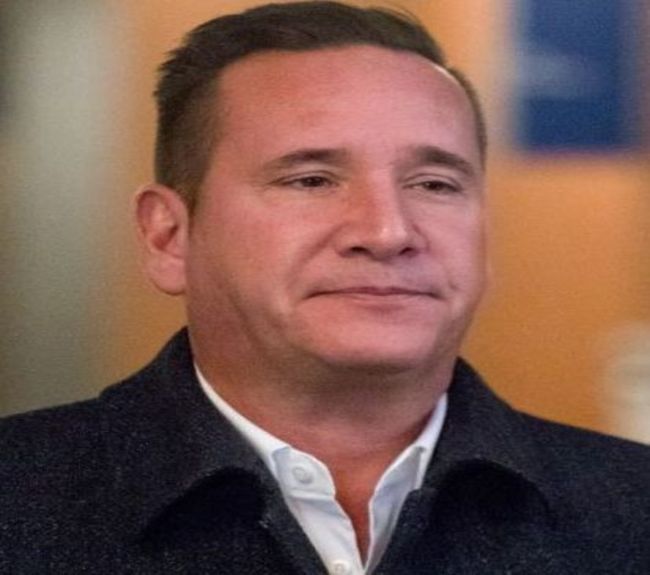 "Leonardo Rizzuto"
During the investigation police searched Rizzuto's home finding a couple of pistols, one loaded, and multiple grams of cocaine. Even though Rizzuto has beaten the charges connected to Project Magot the search resulted in additions charges of possession of weapons and possession of cocaine. Rizzuto's trial on these related charges began on Wednesday and now he is once again fighting to stay out of prison. The son of deceased Montreal Mafia godfather Vito Rizzuto is hoping that lightning strikes twice.
His defense team filed a motion to break the search warrant used by police to search his home. They argued that the warrant obtained by police was tainted long before it was even used. Rizzuto's right to privacy has already been violated nine times before the search was conducted according to one of his defense attornies. He reminded the judge of the Project Magot charges that had already been thrown out due to illegal means. He said authorities carried out the whole investigation in "a negligent and careless manner" when it came to Rizzuto's rights before entering his home.
They argued that the police didn't even have the evidence needed to show that Rizzuto was involved in drug trafficking to get a search warrant. He maintained that the only evidence against his client was from an informant referred to as J.J. in an affidavit authorities used to obtain the warrant. They claim the informant apparently based what he said about Vito's son on speculative newspaper articles published after his fathers 2013 death according to a recent Montreal Gazette report.
There was also a recorded conversation the defense recalled between Cavaliere also a suspect in Project Magot and his wife back in 2014. His wife was reacting to a newspaper article that claimed Rizzuto was working with the Hells Angels. But Cavaliere was recorded saying that the merger between the Mafia and the Hells Angels was his doing and that he had arranged it back in 2012. He bragged about being the architect of the merger on the wiretap but he never mentions Rizzuto said the defense lawyer.
The Crown, of course, had a difference of opinion and believe that other evidence gathered in Project Magot justified the issuing of the warrant. Prosecutors emphasized that Rizzuto had great associations with Sollecito and others allegedly involved in drug trafficking. They specifically pointed toward meetings between 2014 and 2015 in which Leonardo met with gang leader Gregory Woolley and other alleged mobsters. All of these individuals are involved in the importation and trafficking of drugs according to authorities. In these meetings that included people busted in Project Magot Rizzuto acted as a decision-maker said the prosecutor.
A day after the arrest of Woolley in 2015 one of the main targets of Magot a meeting took place at a clothing store owned by Cavaliere's wife. The conversation had by Rizzuto, Sollecito, Cavaliere, and Vito Salvaggio was secretly recorded by police. Cavaliere told Sollecito and Rizzuto that if Woolley had been arrested with his Blackberry it was only a matter of time before police came forward with charges. Prosecutors noted that the men who attended this meeting with Rizzuto were identified by the informant J.J. as decision-makers in the mafia months earlier.
Another meeting took place the following day at Cavaliere's law firm between Woolley, Rizzuto, and Sollecito according to authorities. At that time police had put both Sollecito and Rizzuto under surveillance. Prosecutors said an inference could be made that all three met to further discuss how to handle the possibility of the police unlocking the encrypted files. They believed that Leonardo Rizzuto possessed a device referred to as "machines" by Sollecito and others during the investigation exclusively used to exchange these encrypted messages.
These devices often a Blackberry phone with its vocal functions removed used PGP software that allowed users to send encrypted texts, emails, and files. "One day, Stefano Sollecito's wife called Leonardo Rizzuto's mother to ask him to communicate quickly with him on his machine. This means that Mr. Rizzuto was also in possession of a PGP" said, prosecutors. The prosecutor concluded "If you put all this in the context of an organization, the information from the source JJ who says he is a decision maker, that the suspects use PGP, we begin to see the links between individuals, then the presence of Mr. Rizzuto. All indications are that they are in drug trafficking cases."
A judge is expected to take the case under advisement after prosecutors conclude on Friday.