An effort to take control of the Montreal mafia from the Rizzuto crime family by a consortium of influential men led by Raynald Desjardins and Salvatore Montagna ended in bloodshed.
It was an uneasy alliance between Desjardins and Montagna a former acting boss of the Bonanno crime family of the New York mafia according to reports as Desjardins resented the arrival of Montagna to Montreal. This information and much more gathered during an investigation by authorities into the murder of Montagna in 2011 has become available after a ban was lifted by a Superior Court judge during a recent hearing.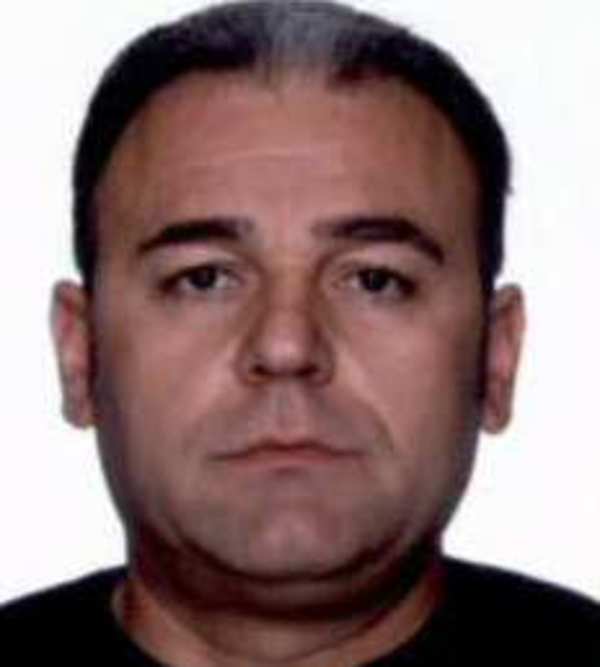 "Salvatore Montagna"
It seems from reports Montagna who was deported from the US in 2009 choose to return home to Canada with hopes of taking of the fact that Montreal mob godfather Vito Rizzuto was serving a 10-year prison sentence weakening the Rizzuto family. But only months after his arrival Montreal mobster Raynald Desjardins had his court-imposed parole conditions removed which prevented him from having contact with members of organized crime. These conditions limited his ability to re-take his high ranking position in the Montreal mafia after serving a 15-year sentence on drug charges.
The two mobsters seemingly found a way to unite among their underlying disharmony and made a move against the Rizzuto family starting a long and bloody Montreal mafia war in 2010. The alliance did not last long as Desjardins who according to reports could not stand Montagna began fighting over who would control mafia businesses including loan sharking and bookmaking. Desjardins teamed up with men loyal to him including an upcoming mobster named Vittorio Mirarchi and began to plot against Montagna according to intercepted and deciphered BlackBerry messages recovered by the RCMP.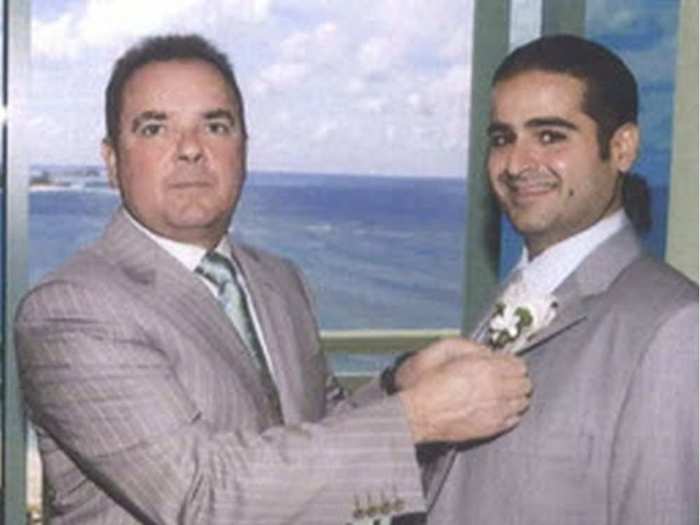 "Raynald Desjardins(L) and Vittorio Mirarchi(R)"
These deciphered messages showed that months before he was murdered Montagna was being watched by a team who knew every move he made due to a cloned smartphone as reported by the Montreal Gazette. By 2011 the alliance between the two mobsters had clearly soured beyond repair as Desjardins and Mirarchi had begun referring to Montagna using derogatory names including "Tin Man" and "Mickey Mouse" according to these intercepted Blackberry messages. According to the reports, it was an unrelated investigation into Mirarchi which led authorities to these Blackberry messages between his associates including Desjardins in 2011.
It was believed by most including these mobsters that PIN-TO-PIN messages could not be intercepted and read by anyone else. These exchanges were noted by the Montreal Gazette between Desjardins and Mirarchi during the time that Montagna was being watched:
Desjardins was in Europe on July 23, 2011, when he asked Mirarchi to update him on events in Montreal. Mirarchi noted that Montagna and his family had spent the previous night at the Sofitel, a luxury hotel in downtown Montreal.
Mirarchi also noted that, "The Sauces r up to some thing not sure what but I'm on it." It was an apparent reference to Rocco Sollecito (who was murdered in Laval this past May 27) and his son Stefano. Both have often been referred to by the nickname "Sauce." Police believe Rocco Sollecito remained loyal to the Rizzuto organization while Montagna and Desjardins tried to push it aside.
"City is (quiet) but everyone's in a panic mode," Mirarchi wrote.

"More I see (Montagna's) afraid (of) something or us or v (likely a reference to Vito Rizzuto's supporters)," Desjardins replied before expressing concern he was not there to back up Mirarchi. "K but please be careful if (Montagna) know (you're) alone (and) I'm not there he will try to get (you)."

Desjardins then recommended Mirarchi "put j in back of you he's got a lot of experience." It was likely a reference to Desjardins's own bodyguard, Jonathan Mignacca.

When August arrived Desjardins was still in Europe and the updates Mirarchi sent indicate he had met with people who did not want to work with Montagna. By Aug. 9, it appeared Montagna had stepped up the pressure and was ordering more and more people who were paying the Rizzuto organization — for protection while they operated various illegal schemes — to pay him instead. "At the end of the day he's taking what they had and saying it's all his. It's ok (patience)," Mirarchi wrote in an exchange of messages sent that day.
Later, during the same exchange, Desjardins compared his and Mirarchi's group to Montagna's and wrote: "This f–king (playing games) all the time with us (and) we r the cream of the crop compare(d) to them (and) we got good guys around us which he will never have."
It was only weeks later when mobster Calogero Milioto a known associate of Mirarchi was approached by someone from the Montagna camp with an offer to kill Desjardins according to the report. In a intercepted message sent to Mirarchi Desjardins reacted to the news by saying Montagna was "trying to win by any way" and believed it was a desperate move by Montagna. The veteran mobster predicted that Montagna would next try to get himself or Mirarchi to betray each other by joining him. Mirarchi scoffed at the suggestion that he would turn on his mentor and wrote in a text to Desjardins "Lol let's get to work." Desjardins simply replied, "I'm ready."
During a later exchange of messages between Mirarchi and Desjardins a discussion bout killing brothers, Antonino Arcuri and Domenico Arcuri took place who had teamed up with Montagna and turned their backs on the Rizzuto clan according to reports. Desjardins believed that if they eliminated the brothers that the Montagna camp would lose a lot of their support. The following messages were noted by the Montreal Gazette between the two mobsters:
Two days later, on Sept. 8, 2011, it was apparent that Mirarchi was ready to make a move on at least one of the Arcuri brothers. He sent Desjardins a message informing him that Antonino Arcuri was "back to work" and therefore easy to locate.

"R we doing him today to (end) with (one) at least," Desjardins asked.

Mirarchi replied that someone on their side of the conflict was following Arcuri that day. Arcuri had offered to meet with Mirarchi, and Desjardins suggested he attend, if only to size up the possibility of a hit. Mirarchi replied that it wasn't such a good idea because his visit to Arcuri's office would be recorded on a security camera, which would make for handy evidence if a hit was carried out hours later.
But according to authorities, Montagna's camp would strike first attempting to have Desjardins assassinated in September of 2011 in Laval. Desjardins was able to escape the mafia hit with help from his bodyguard Jonathan Mignacca. Desjardins was taken into custody by authorities and allowed to use his smartphone to contact a lawyer or so it was thought. It was later revealed that he actually called Domenico Arcuri telling him "I know it's you. And I won't miss you." A meeting took place later between Arcuri, Montagna and the brother of a mob tied Union executive Giuseppe Bertolo at a Tim Hortons restaurant in Montreal.
In an attempt to calm tensions with in the mafia investigators met with mobster Giuseppe Di Maulo who was also Desjardins brother-in-law. According to reports, investigators asked De Maulo to use in influence to lower tensions between the two camps to avoid a war. But the mobster scoffed at the suggestion and said the media had made him seem like he had more power and influence than he actually did. Di Maulo was murdered in 2012 outside his home possibly because he did nothing to help stop Montagna and Desjardins from forming their consortium according to police sources.
Tensions continued to rise and despite having the help of the cloned smartphone it was clear the group was growing frustrated at trying to follow Montagna. In November of 2011 Desjardins was insulted when he learned that Montagna and his associates were using the word "old" in reference to him in messages. This message exchange between Desjardins and Mirarchi followed according to the Gazette:
"So they r f–k up those guy(s)," Desjardins wrote to Mirarchi.

"Yep time to close the book. The story is getting too long," Mirarchi replied.

"Yep let's do what we talk about b4," Desjardins wrote back.

"Already on it," Mirarchi responded.

Desjardins ended the exchange with: "K lol"
During messages between the two mobsters also in November, it was revealed that Desjardins had convinced Montagna to meet with Jack Simpson a man they both knew to discuss the recent troubles. But Montagna was unaware he was being setup as Simpson had already offered his services to Desjardins just hours after the failed attempt to kill Desjardins. The plan was formed to kill Montagna which including Simpson picking him up at a metro station of Desjardins choosing and then driven to Simpsons home to discuss things in private. On the day of the murder the following messages were sent between Simpson and Desjardin's according to the Gazette:
"9h30 langelier (métro) south(east) side," Desjardins answered

Simpson: "Ok. (I'll) be there."

Desjardins: "K got a crew around you."

Messages sent between Desjardins and Mirarchi in the next hour revealed Mirarchi was closely monitoring the moment when Simpson picked up Montagna.

"On the move looks good," Mirarchi wrote to Desjardins.

"If only we could be there," Desjardins responded.
According to authorities, security cameras captured images of Simpsons white F150 with Montagna inside arriving at his home. Just minutes lates neighbors reported hearing atleast two gunshots from the inside of Simpson's home according to authorities. A witness then saw Montagna exit the home headed toward a nearby river before slipping down a slope facing the river and disappearing. Montagna made his way across a narrow section of the river but collapsed just afterward. An ambulance was called and Montagna was declared dead after being taken to a local hospital. The witness who had called 911 also noted seeing Simpsons white F150 drive away from the scene.
Just after the hit had taken place messages were sent from Simpson to Desjardin's according to the reports.
"Ur done," Desjardins asked.

"Yes," Simpson replied.

Desjardins then relayed a simple message to Mirarchi.

"Done," was all Desjardins wrote.

"Perfect," Mirarchi replied.
Simpson was sent to Ottawa in an attempt by the group to hide him at the home of someone close to Mirarchi but he was later found by authorities. Seven more men including both Desjardin's and Mirarchi involved in the conspiracy would be arrested in the following months after all the evidence from the investigation was pieced together.