The Rizzuto crime family has seemingly been on the losing end of a long-running Montreal mafia war.
The organized crime family lost several high ranking mobsters over the last few years including longtime godfather Vito Rizzuto. Their control over the mafia in Montreal is at the very least wavering and likely at an end and things clearly won't ever be the same. But the rumored demise of the Sicilian based Rizzuto clan may have been somewhat premature. The Sicilians are deeply entrenched in the Montreal underworld and the Rizzuto family seems to have weathered to the storm so to say at least to some extent. Could the family find a way to stabilize and remain a force within the changing Montreal mafia scene?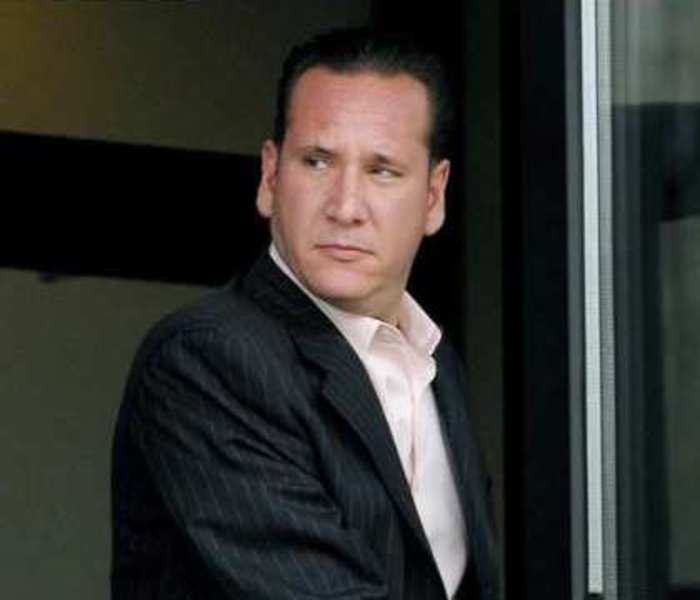 Some of the former and potential new leaders of the Rizzuto's have made their way back to the streets. Leonardo Rizzuto and Stefano Sollecito were allegedly part of a new Rizzuto leadership group when they were arrested back in 2015. They were both facing gangsterism charges although a recent ruling by the Crown as led to those charges being dropped. The court ruled that authorities used illegal wiretaps and their investigation was flawed and negligent as reported here previously. Liborio Cuntrera another highly regarded member was also able to beat cocaine trafficking charges was also part of the same leadership group although his current involvement is uncertain.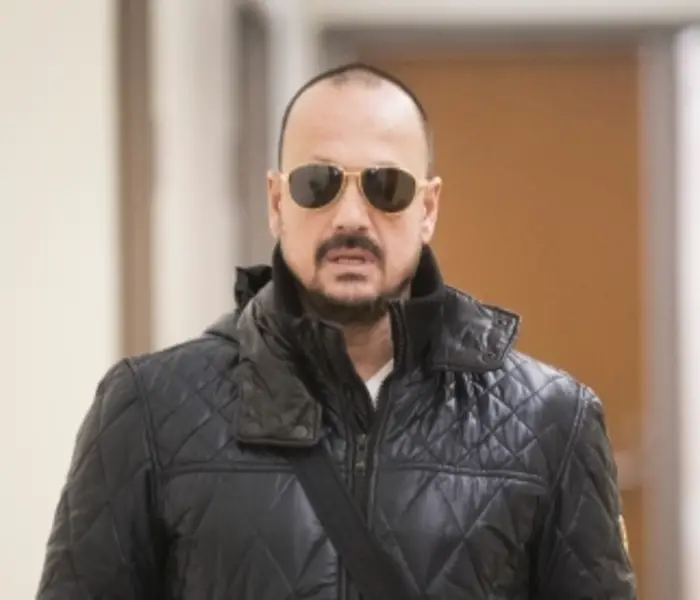 "Stefano Sollecito"
While this newly formed leadership table was short lived it showed the potential for a new era of the Rizzuto's to emerge. It's unclear just how much influence Leonardo and Stefano still have within the mafia family. The murder if Stefano's father Rocco Sollecito back in 2016 may have weakened the duo's potential to rise back to the highest ranks of the crime family. Leonardo also has some legal challenges remaining as he is still charged with cocaine and gun possession. These charges are linked to the same anti-mafia investigation as the now dropped gangsterism charges so it's unclear as to how they may proceed. And Stefano continues his battle with cancer which has been ongoing for a couple of years now.
Former RCMP intelligence analyst and author of highly respected organized crime books Pierre de Champlain had an interesting take in a previous Montreal Gazette report. He said "I don't think they have the capacity to (assemble the troops)," he said. "Leonardo is a lawyer and I never saw him as capable of heading an organization like his father or grandfather (Nicolo Rizzuto). He is a different personality." It will definitely be interesting to see if either or both of them have an interest and make a push to take back control of what remains. Another gangster who could also be in play is recently released Francesco Arcadi.
Arcadi was once close to former boss Vito Rizzuto and was at one time the acting boss of the family. He has been in and out of prison during the mafia war in part for his own safety. He was seen as a likely target during the height of the conflict and was sent back to prison after his release for his own protection. But now that things have seemingly settled he has once again been released although he maintains that he now wants to live the quiet life with his family. While that may be the case if he would decide to re-enter the mix he could potentially gather some support. Not to mention other players currently on the streets that have yet to emerge and made their way onto our radar.
It's still a bit unclear as to who all the players were in the war against the Rizzuto's. We know an internal faction that included Raynald Desjardins and Salvatore Montagna made a move to take control of the family while Vito was in a U.S. prison. That alliance quickly disintegrated which led to the murder of Montagna. There has always been speculation that this faction and perhaps others were backed by the Calabrian mafia also known as the Ndrangheta. The Calabrian's have held a substantial presence in Canada and certainly could be behind the attacks in an effort to take control of the Montreal underworld.
The violence and tensions between the warring factions have all but come to an end or at least quieted for now. This has lead to questions of a potential truce and even bigger questions about the landscape of organized crime in Montreal going forward. Vito successfully turned the Rizzuto clan into a powerhouse with his charm and knack for forming trustful and profitable alliances with other groups. While some of the alliances may remain going forward it definitely won't be the same. The Rizzuto families iron-clad grip on things is all but gone but the organization may not be as close to death as once thought.
Over the years the death of individual mafia families or the mafia as a whole in various places including the U.S. has often been miscalculated and overstated. There doesn't seem to be another Vito Rizzuto out there who can align not only these new mob factions but also other criminal groups as it was before. The world of organized crime in Montreal has definitely changed but that doesn't mean the Sicilian clan won't still be around to play their part. While this certainly seems to be the end for the once powerful Rizzuto family as it once was could the door still be slightly open for a new era to emerge and prosper?
[poll id="12″]