Closing arguments are set to begin today in the trial of former New England Mafia boss Francis (Cadillac Frank) Salemme.
The 84-year-old mobster ran the cities Cosa Nostra family in the early 1990s according to the feds. He and co-defendant Paul Weadick are accused of murdering nightclub owner Steven DiSarro back in 1993. According to prosecutors, DiSarro was killed in an effort to prevent him from cooperating with an investigation into Salemme and the Patriarca crime family. A tip from a mafia associate following a 2015 arrest led to the discovery of DiSarro's remains in 2016.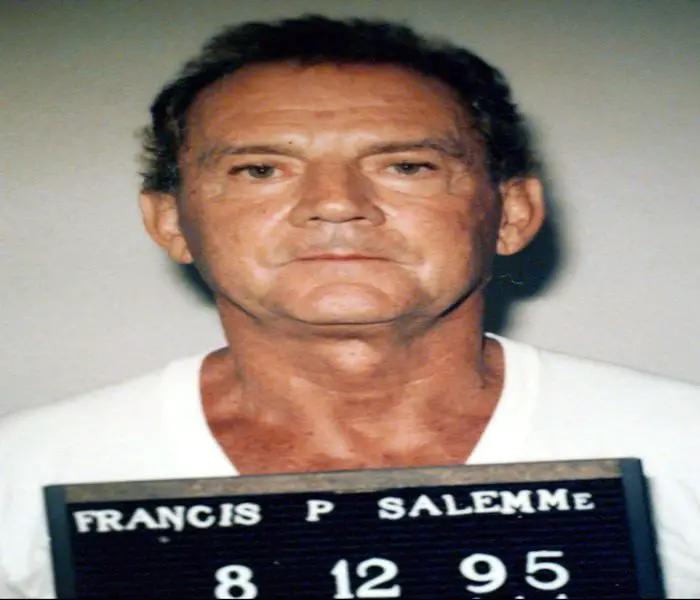 Cadillac Frank along with his son Francis Salemme Jr. and Weadick were allegedly partners with DiSarro in a Boston nightclub named The Channel. Salemme Jr passed away back in 1995 leaving his dad and Weadick to stand trial. While prosecutors have called on various witnesses the trial will likely come down to the testimony of two key mafia rats. Former Winter Hill Gang leader Steve (The Rifleman) Flemmi and Patriarca family captain Robert (Bobby) DeLuca have taken the stand.
Flemmi claims to have walked in on DiSarro being strangled to death by Weadick and Salemme Jr as Frank watched. According to DeLuca, he met with Salemme after DiSarro's murder and was ordered to transport and dispose of the body. Questions remain as to just how credible a jury will find the testimony of both mobsters. DeLuca has already admitted to lying to the feds while under oath and a witness for the defense claims Flemmi may have been responsible for DiSarro's murder.
According to the witness when DiSarro disappeared he owed Flemmi $60,000 and was worried that Flemmi would kill him over it. Prosecutors called the witness John McAveeney is a wannabe gangster and mocked his story.  His testimony has definitely added to the long list to things the jury will have to consider as deliberations begin after the closing arguments. Salemme was living in the witness protection program after flipping on his mafia pals before being implemented in this murder by DeLuca. Perhaps a couple mob rats will help to take down another in an odd twist of fate. Additional information on the trial can be found in an earlier article here at About The Mafia.