John Palazzolo the current street boss of the Bonanno crime family was charged with violating his parole by meeting with known wiseguys pleads guilty.
The 77 year old mobster is believed to have recently been promoted to acting street boss by Michael "Mikey Nose" Mancuso the currently imprisoned Bonanno family boss. Palazzolo was promoted in an attempt to thwart a move by a rival faction led by capo Joseph Cammarano Jr. to take control of the family.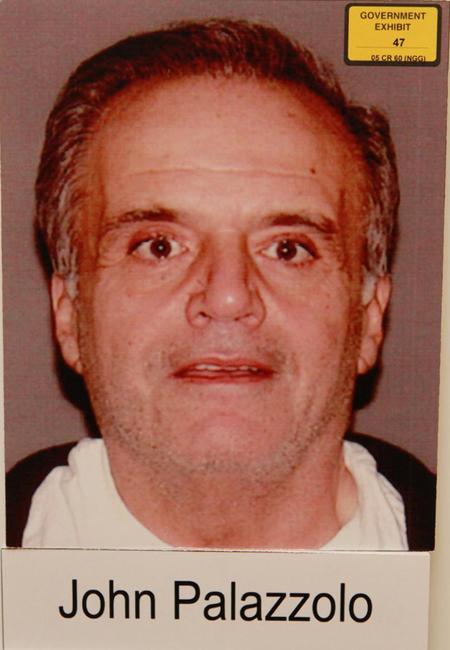 Cammarano Jr is the son of former Bonanno family underboss Joseph "Joe Saunders" Cammarano who passed away a couple of years ago. According to court documents Mancuso was using newly made mobster Frank "Frankie Boy" Salerno who is also his nephew to relay orders to Palazzolo regarding the internal feud with Cammarano Jr. Feds confirmed that Salerno was caught meeting with Palazzolo and other Bonanno family mobsters hours after a prison meet with Mancuso in March.
"Michael Mancuso"
Feds have only been able to prove a single parole violation charge against Palazzolo for meeting with former Bonanno family consigliere Anthony "Fat Anthony" Rabito and wiseguys Pasquale "Patty Boy" Maiorino and John "Johnny Mulberry" Sciremammano. Federal officials have agreed to let Palazzolo plead guilty to whats being called a "technical violation" of his supervised release conditions as they have been unable to get any added charges to stick.
Palazzolo is facing sentencing guidelines of 8 to 14 months in prison but prosecutors have agreed to seek a prison term below the maximum of those guidelines according to his defense team. A war with in one of the New York Mafia families in this day and age would seems unlikely but history has proven when it comes to the mob anything is possible. The fact that the Bonanno family has been in disarray over the last few years due to multiple convictions and turncoats perhaps adds to the potential for violence inside the family.