Former New England Mafia boss Francis (Cadillac Frank) Salemme seems to be up against it as he heads to trial.
The 84-year-old mobster who was the head of the Patriarca crime family in the early 1990s has been charged with murder. According to prosecutors Salemme, Paul Weadick, and Francis Salemme Jr. murdered Boston club owner Steven DiSarro in 1993. They were worried DiSarro had become a snitch and was ready to flip on the Cosa Nostra family. All three mobsters were secret partners in DiSarro's popular Boston nightclub named The Channel. Salemme Jr. passed away in 1995 leaving Cadillac Frank and Weadick as only two defendants to stand trial.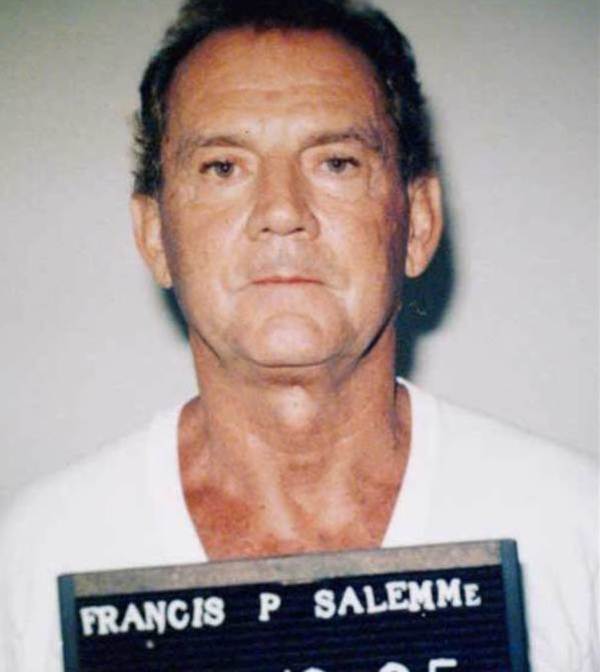 Salemme allegedly watched his son and Weadick strangle DiSarro inside of a house owned by Salemme Jr. Then Salemme allegedly met with Joseph DeLuca to transfer the body so it could be disposed of. The body was buried behind a Mill in Providence, Rhode Island where it was discovered in 2016. The mill was owned by mafia associate William Ricci who alerted the authorities to its location after a 2015 arrest. Former New England Mafia capo turned rat Robert (Bobby) DeLuca and his brother Joseph are both set to testify.
Among the evidence, the prosecution plans to share during the trial is a letter written by DiSarro before his death. According to Assistant US Attorney Fred Wyshak Jr. DiSarro was said to be extremely distraught about meeting with Salemme. According to Daily Mail report, the note was to his son saying it would be a while before they would see each other. The note was allegedly written after DiSarro had been called to meet with Patriarca Family boss.
Salemme was indicted for racketeering back in 1995 along with fellow mobsters Steve (The Rifleman) Flemmi and Whitey Bulger. He was convicted and sentenced to 11 years behind bars. But after learning that both Flemmi and Bulger were actually government informants in 1999 he decided to cooperate with the feds. He helped to convict corrupt FBI agent John Connolly and was released early into the witness protection program in return. But he was arrested for perjury in 2004 after the feds learned he had lied to them during an investigation into DiSarro's death.
Salemme plead guilty to perjury and obstruction of Justice charges and was sentenced to five year but was out after just one as part of his plea deal. Even though the feds had an idea of how DiSarro was killed and the players involved Salemme denied having had any involvement in the murder. After his release from prison in 2009 Salemme seemingly returned to the witness protection program and was once again off the grid. But Bobby DeLuca who was facing his own backlash for lying to the feds decided to come clean and admitted to his role in multiple murders along with supplying the feds with information on Salemme.
The newly reopened DiSarro case had new life leading to murder charges being brought against Salemme and Weadick. Salemme was taken back into custody by the feds. The trial is set to get underway on April 24th.