According to reports, the recently murdered Rocco Sollecito had become the acting head of the Montreal Mafia after the arrests of his son Stefano Sollecito and Leonardo Rizzuto.
Both Stefano and Leonardo were alleged heads of the mafia "management table" put into place to maintain Rizzuto crime family control after the death of former godfather Vito Rizzuto. Rocco acted as an advisor to this new board of directors of the mafia led in part by his son with great influence. This Montreal mafia executive table was short lived as operations carried out last November by authorities beheaded organized crime in Montreal including the arrests of both Stefano and Leonardo who remain behind bars.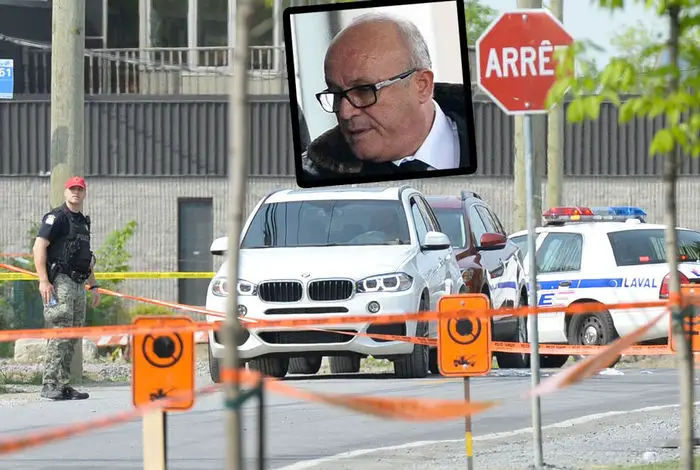 The death of Sollecito signals an end of the Rizzuto crime family and the reign of the Sicilian clan over the Montreal mafia according to some mob experts. He was the last remaining strongman of those loyal to Vito Rizzuto and the old Rizzuto family leadership during the boom years of the Sicilians which has been in decline since the arrest of Vito back in 2004. After Vito's arrest, a six-man panel was formed to maintain the Sicilian-based Rizzuto families control over the mafia in Montreal. That panel consisted of Nicolo Rizzuto, Francesco Arcadi, Rocco Sollecito, Paolo Renda, Lorenzo Giordano, and Francesco Del Balso.
Operation Colisée led to the arrests and convictions of these six heads of the Sicilian clan and seemed to be the beginning of the end. Since Operation Colisée three have been killed Nicolo Rizzuto, Lorenzo Giordano, Rocco Sollecito and one kidnapped and presumed dead Paolo Renda. The murder of Giordano last march forced both Arcadi and Del Balso back to prison shortly after their early release due to fears that they were also likely targets. Many experts now believe this to all be part of a long and bloody war orchestrated by enemies of the Sicilians which is just now coming to an end.
The latest "executive table" of the Montreal mob in the near future if it has not already happened will likely dissolve and a new generation of leaders will emerge to take over control according to mob insiders. New alliances will be formed and the transition period from the old guard to the new will take place. Some names already surfacing that may be part of this new post-Sicilian leadership and alliance are Vittorio Mirarchi, Raynald Desjardins, Salvatore Scoppa, Andrew Scoppa, Antonio Mucci, Liborio Cuntrera, Vito Salvaggio, Gianpietro Tiberio, and Alessandro Sucapane.